The Online Gambling Making A Change
Cryptocurrency betting is a fairly new invention. It's been brand it as a safer alternative to regular online gambling because apparently, it's more transparent than your typical online casino that offers Texas Holdem poker or blackjack. This branding is no mere marketing fluff,  betting cryptocurrencies are based on blockchain, which audits transaction records for authenticity. What is blockchain? We found out through here: https://blockgeeks.com/guides/what-is-blockchain-technology/
This is being hailed as the grand equaliser of online gambling. In the past,  it was always assumed that the house had an advantage, and because the games were being conducted online without human interaction many wondered as to how fair or unfair the online games may have been.  Those deterrents make the use of blockchain a logical choice for transactional transparency.
Here's how it works.  Blockchain is built on smart contracts that are easily verifiable. this is used to power do cryptocurrencies that are specifically designed for betting and online gambling:  Edgeless, FunFair and Unikrn. The currency is then used to purchase tokens That are used to gamble And bet on either conventional betting games or Esports.
These currencies are catching on like a house on fire.  venture capitalist Tycoon Mark Cuban recently bought a $30 million stake in Unikrn 's latest initial coin offering for a premium cryptocurrency known as UnikoinGold. With this new currency, any video game player around the world can bet on Esports. As gambling laws in the United States of America are not homogeneous,  many Americans cannot bet on Esports with Fiat currency. this will allow them to do so.
Popular Sites to Play in 2018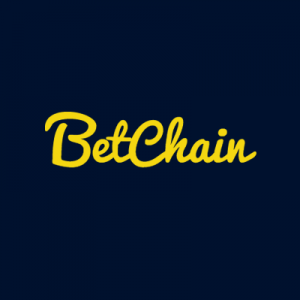 BetChain
This is Is a bitcoin Centric online casino.  It has a very good service track record and gives unique bonus offers to its patrons.  As part of that stellar service record it offers 24-hour customer support and fast withdrawals.  its peaches can also be viewed in many languages apart from English, Including German Spanish Russian Portuguese Turkish Greek Dutch and Swedish,  making it highly accessible to customers globally. BetChain uses the latest encryption to protect your money and data.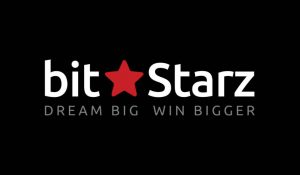 BitStarz
This casino is supposedly very fair as it is regulated by the government of Curacao.  in fact, they also take Fiat currency in addition to cryptos, they are highly customer service oriented,  as they even go to the extent of responding to user complaints via Reddit.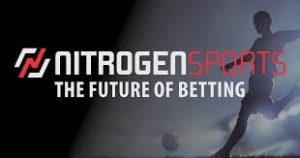 Nitrogen Sports
The best thing about nitrogen sports is that there is no signup required.  The annoying thing about them is that they are Bitcoin only. You can bet on global sporting events,  and even play poker in blackjack, with a maximum better off 80 BTC. They're 100% anonymous and won't even ask for an email address.
You can bet on live in play games like the NFL EPL and the NBA.  Nitrogen Sports is supported across multiple platforms including a web app that works on iPhone Android and Windows phone.
There are many sites available online but beware of regional IP  based blocking, if gambling is not allowed in your country.